Thank you to everyone who attended last Saturday night's 'On Safari' Trivia Night. It was a great night and we raised over $3,300 to go towards resources for our kids. A fantastic result!
The Duffy Primary teachers had a mixed result on the night with the Preschool Teachers ("The Cheetahs") taking out first place, and the other combined teachers' table ("Under The Dome") took home the wooden spoon. The final placings for the night were:
| | |
| --- | --- |
| Team Name | Grand Total |
| The Cheetahs (Preschool Teachers) | 116 |
| We've Got a Monkey! | 109 |
| Trivia Luton John | 108 |
| Jungle Fever | 107 |
| Cheating Cheetahs | 104 |
| The Suppositories of Wisdom | 103 |
| The Hunters & the Cougars | 102 |
| Carcasses | 98 |
| Like a Tiger | 95 |
| The Spinning Heels | 90 |
| Under The Dome (Teachers) | 86 |
*For round by round results click "read more" below and scroll below all the photos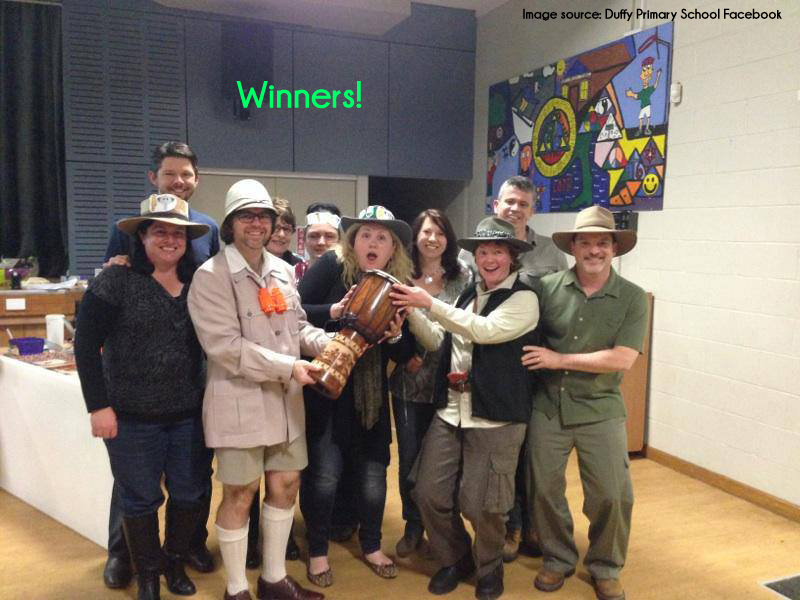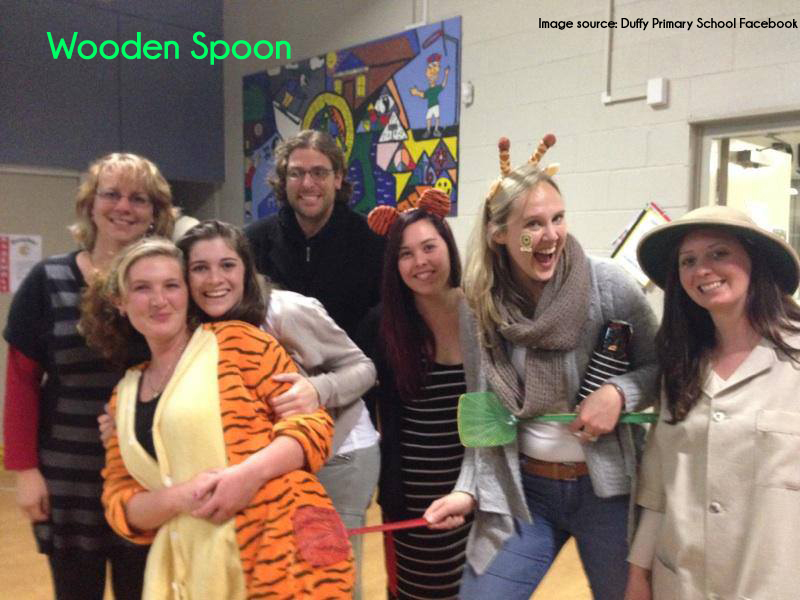 Raffle Prizewinners:
1st Prize – Four-Burner BBQ from Masters Home Improvement, Barry Hawkes Butchers voucher, and Beers of the World pack - John O'Neil
2nd prize - Family Photography package from TwoCollins Photography - Amit Pearce
Our best dressed winners received vouchers from Rebel Sport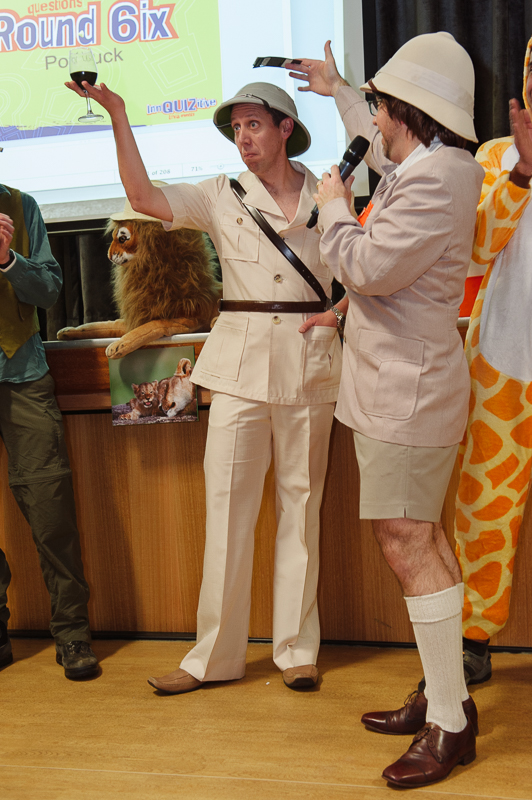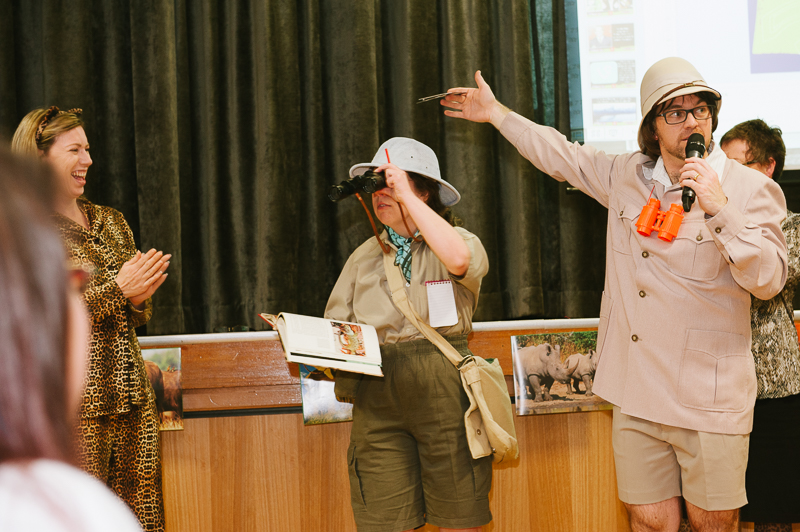 We learnt that Debbie Noble-Carr - our School Board Chair, and dressed as a fantastic home-made zebra - is very good at putting her hands on her head and throwing money away; especially as she walked away with two awesome prizes ($50 Raiders Weston voucher and a bottle of Moet respectively). Gill from the Preschool is also great at putting her hands on her head and landed herself a $50 voucher from R&R Fabricare Drycleaners!
The trivia night could not have been possible without our fabulous community sponsors, and a special thank you to our Major Sponsor Luton Real Estate who brought a competitive table along and put in a great effort on the night. Please visit our sponsor page to see all our wonderful sponsors for this event.

For more photos from the night click Read more!
Lots of photos of the fun!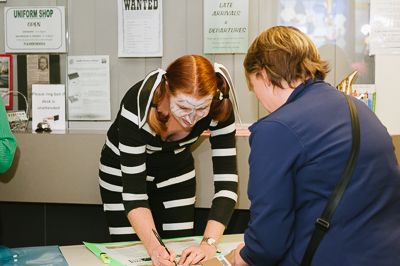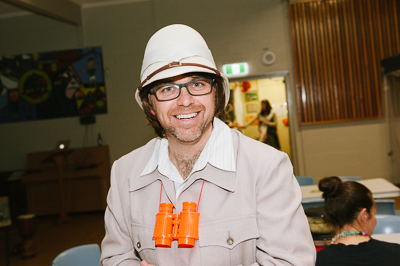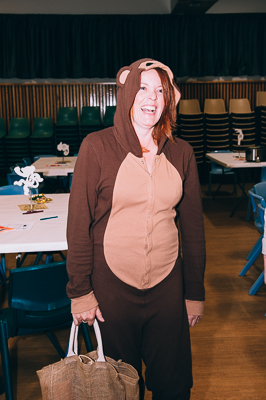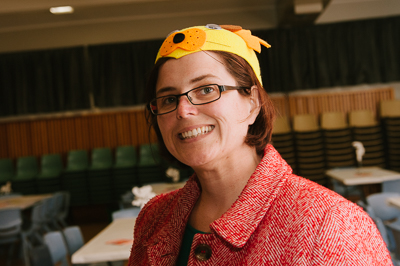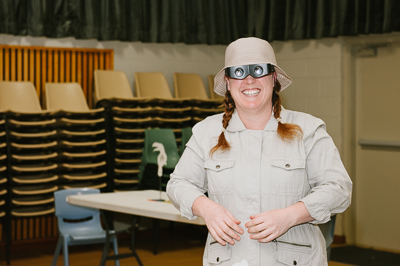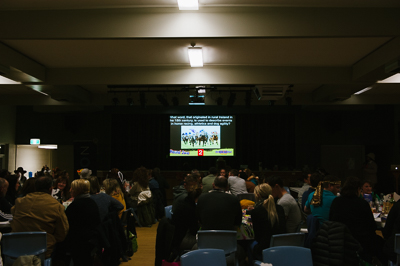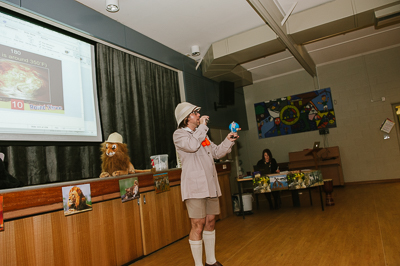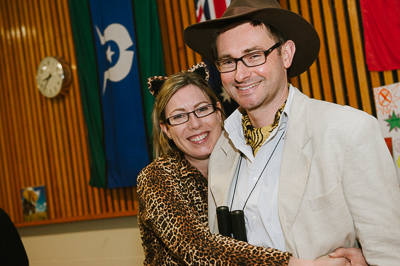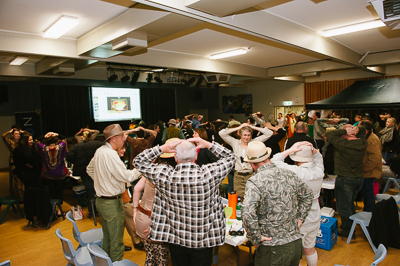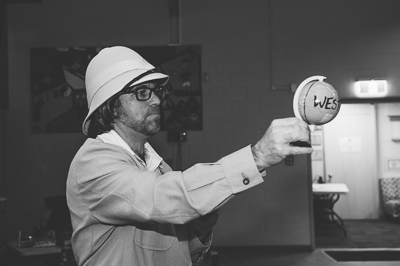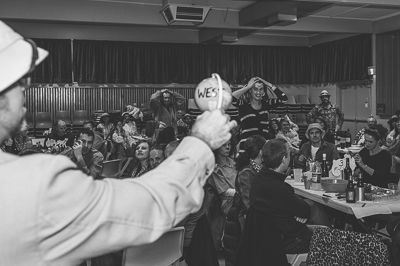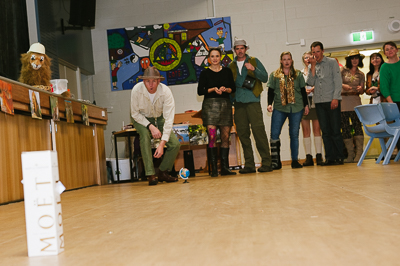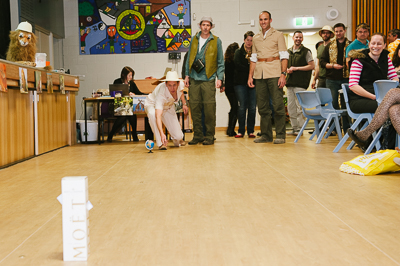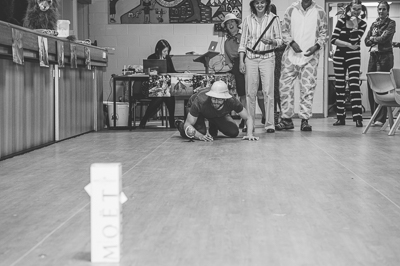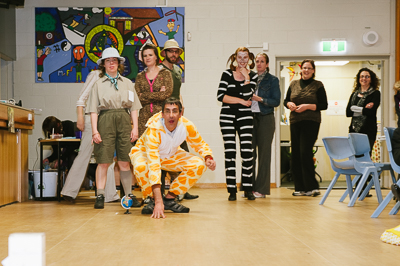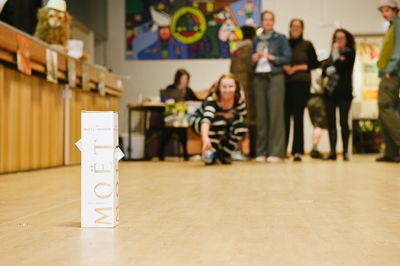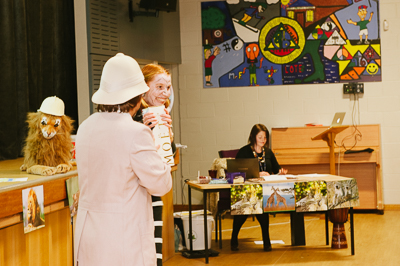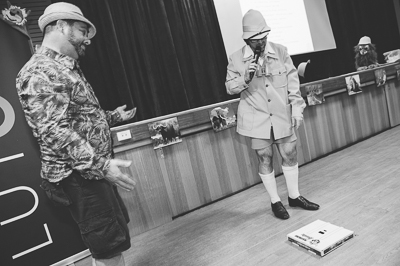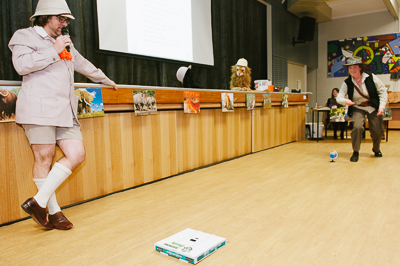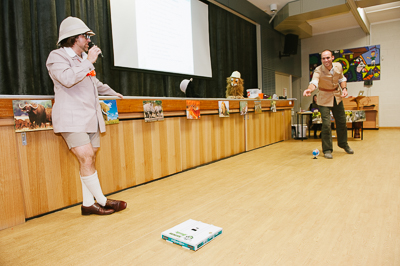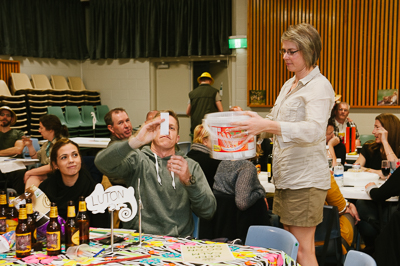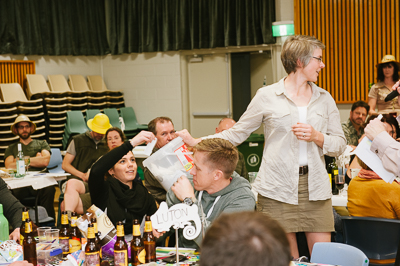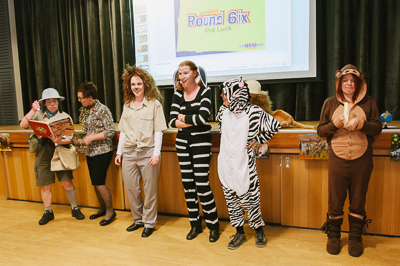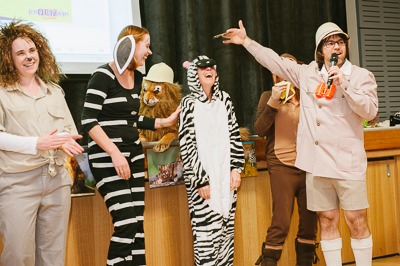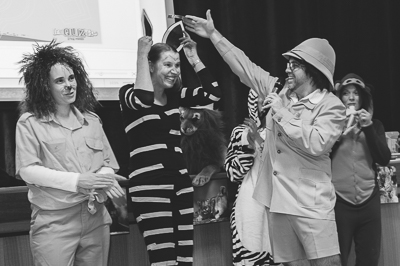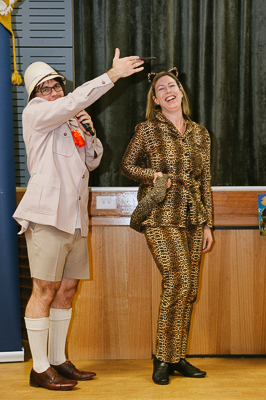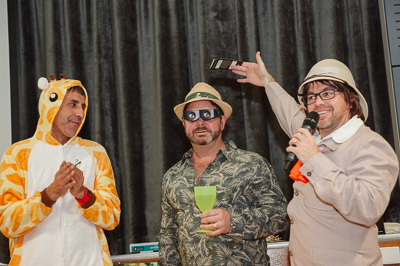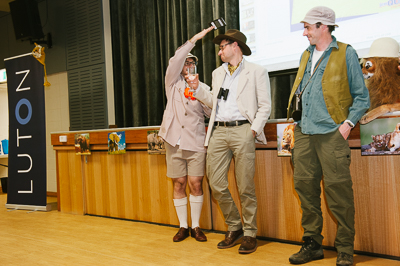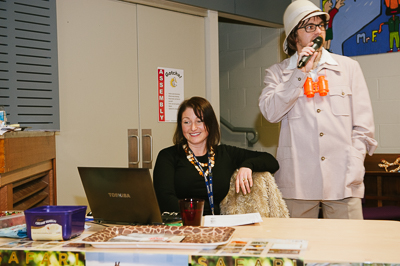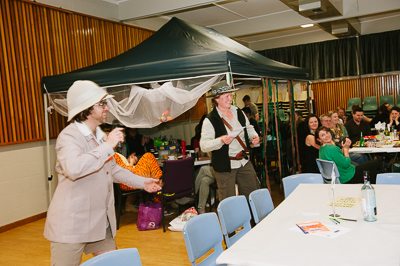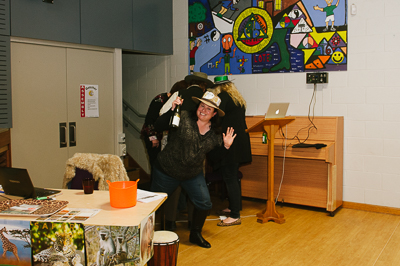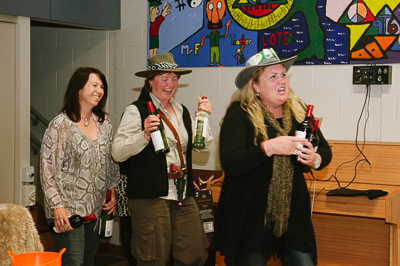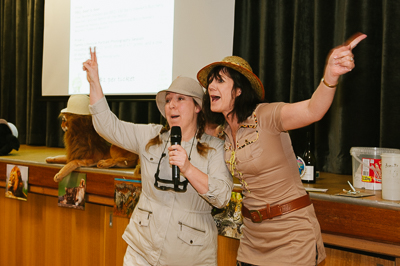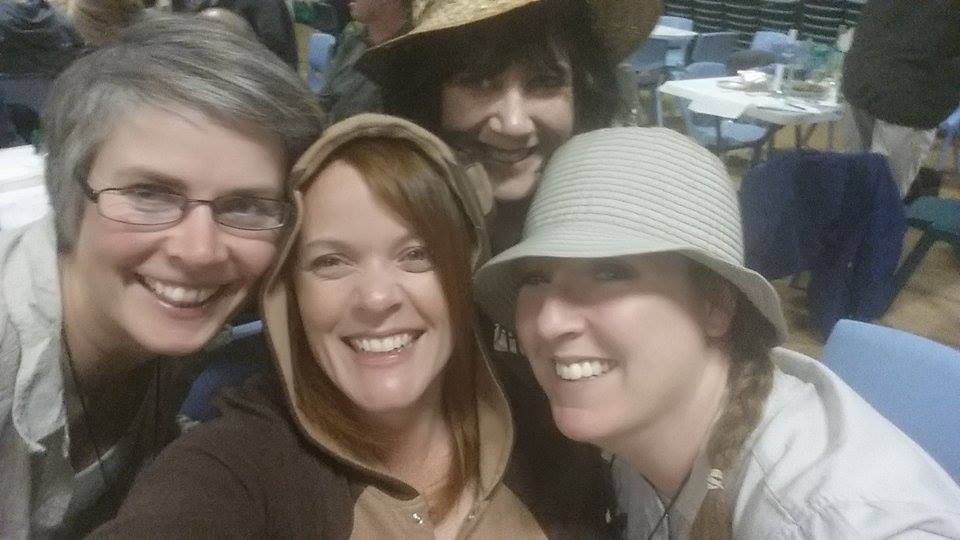 Full Scorecard from the night. Each table had 2 rounds where they could use a wildcard to double their points - these had to be nominated at the beginning of the night.
Duffy Primary P&C 'ON SAFARI' Trivia Night Scoreboard
BONUS POINTS
Team Name
Rd
1
Rd
2
Rd
3
Rd
4
Rd
5
Rd
6
Sub-Total
Ponderous
Puzzle
Bonus
Million-Dollar Riffs -
'On Safari'
Million-Dollar Riffs -
'Pot Luck'
NAME THAT MOVIE
Duffy Stuff Pop Quiz
Grand Total
The Cheetahs - Table 10 (T)
6
5
18
7
10
18
64
8
11
11
8
14
116
We've got a monkey! - Table 5
6
8
14
8
10
18
64
8
9
10
6
12
109
Trivia Luton John - Table 7
7
16
7
7
20
9
66
8
8
10
5
11
108
Jungle Fever - Table 4
7
12
9
8
18
9
63
8
12
9
9
6
107
Cheating Cheetahs - Table 3
5
9
16
7
9
18
64
7
8
7
8
10
104
The Suppositories of Wisdom - Tbl 8
7
9
14
14
8
8
60
8
10
9
7
9
103
The Hunters & the Cougars - Table 6
7
8
7
5
14
18
59
7
7
8
8
13
102
Carcasses - Table 2
6
8
18
16
8
7
63
8
3
7
6
11
98
Like a Tiger - Table 13
5
14
8
8
7
16
58
8
3
8
7
11
95
The Spinning Heels - Table 11
5
10
9
8
16
4
52
8
6
9
7
8
90
Under the dome - Table 9 (T)
4
1
6
14
14
8
47
9
4
7
8
11
86