End of year Dinner
The Annual P&C End-of-Year Dinner is on Friday, 5 December at 7pm
Our local community restaurant "Little Billy's" (Unit 5, 17-19 Trenerry St, Weston) will be putting on a pasta and risotto banquet, including garlic bread and a dessert selection (tiramisu and trifle!) for $30 per person. Little Billy's is also BYO so please bring your favourite beverage along to celebrate the end of the school year.
This is an open dinner invitation to any parents, carers and teachers of students of Duffy Primary School. Please feel free to promote this dinner within your year and/or class networks.
Please RSVP by Wednesday 3 December to This email address is being protected from spambots. You need JavaScript enabled to view it. and include any dietary requirements and/or allergies with your RSVP.
Looking forward to seeing many of our Duffy Primary School community celebrating another great year.
School Banking Assistant required (Volunteer)
The School banking program is a great way to teach your kids about saving, without rewards and incentives for kids making regular deposits (regardless of value). Additionally, it is also a great fundraiser. Our school receives $5 when a student makes their first ever School Banking deposit and 5% on every deposit made through the school (to a maximum of $10 per individual deposit).
The amount of deposits being made each week is currently too many for our Banking Coordinator to manage on her own. Are there any parents, grandparents or friends who can spare 30mins-1 hour before school on a Wednesday morning to assist? No previous experience required. Please pop in see the Banking Coordinator (Julia) on Wednesday if you think you can assist or want to know what is involved, or leave your details with the front office & the Coordinator will contact you.
Trivia Night wrap up
Thank you to everyone who attended last Saturday night's 'On Safari' Trivia Night. It was a great night and we raised over $3,300 to go towards resources for our kids. A fantastic result!
The Duffy Primary teachers had a mixed result on the night with the Preschool Teachers ("The Cheetahs") taking out first place, and the other combined teachers' table ("Under The Dome") took home the wooden spoon. The final placings for the night were:
| | |
| --- | --- |
| Team Name | Grand Total |
| The Cheetahs (Preschool Teachers) | 116 |
| We've Got a Monkey! | 109 |
| Trivia Luton John | 108 |
| Jungle Fever | 107 |
| Cheating Cheetahs | 104 |
| The Suppositories of Wisdom | 103 |
| The Hunters & the Cougars | 102 |
| Carcasses | 98 |
| Like a Tiger | 95 |
| The Spinning Heels | 90 |
| Under The Dome (Teachers) | 86 |
*For round by round results click "read more" below and scroll below all the photos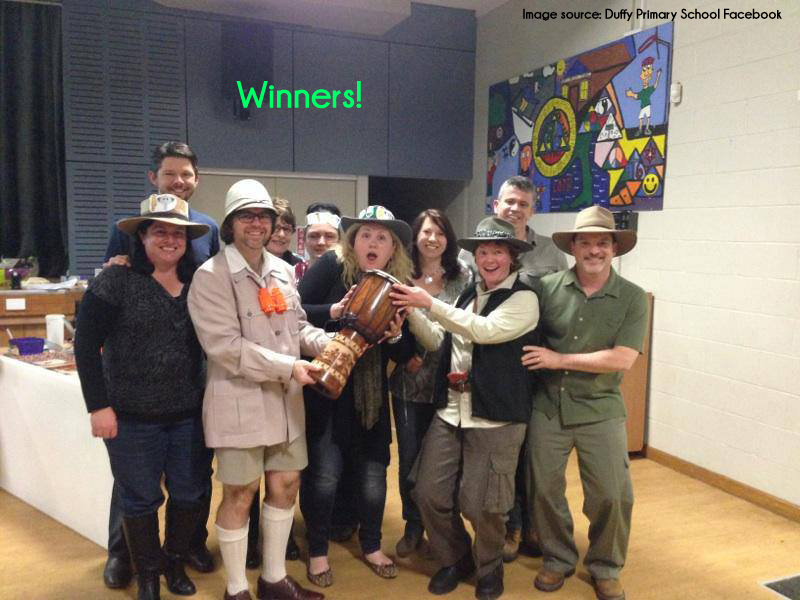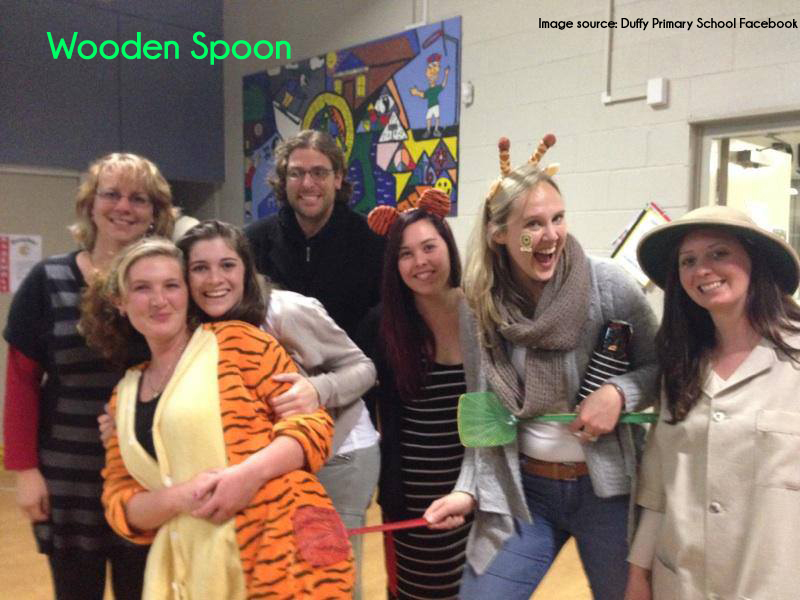 Raffle Prizewinners:
1st Prize – Four-Burner BBQ from Masters Home Improvement, Barry Hawkes Butchers voucher, and Beers of the World pack - John O'Neil
2nd prize - Family Photography package from TwoCollins Photography - Amit Pearce
Our best dressed winners received vouchers from Rebel Sport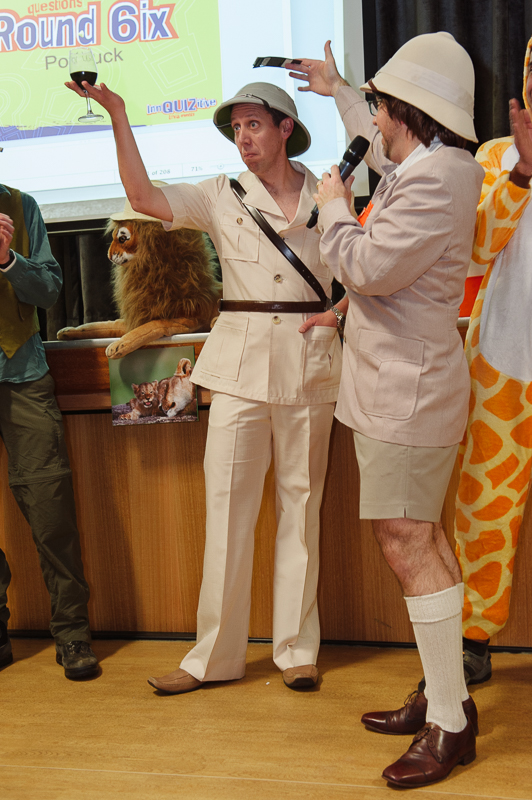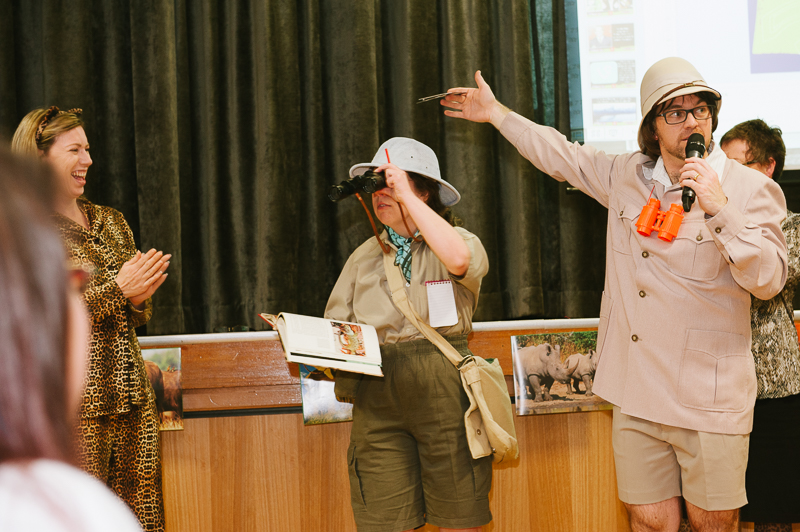 We learnt that Debbie Noble-Carr - our School Board Chair, and dressed as a fantastic home-made zebra - is very good at putting her hands on her head and throwing money away; especially as she walked away with two awesome prizes ($50 Raiders Weston voucher and a bottle of Moet respectively). Gill from the Preschool is also great at putting her hands on her head and landed herself a $50 voucher from R&R Fabricare Drycleaners!
The trivia night could not have been possible without our fabulous community sponsors, and a special thank you to our Major Sponsor Luton Real Estate who brought a competitive table along and put in a great effort on the night. Please visit our sponsor page to see all our wonderful sponsors for this event.

For more photos from the night click Read more!
$190 million extra for our schools?
Last year the ACT and federal governments signed a $190 million joint agreement for six years of extra funding for ACT schools following the recommendations of the Gonski review.
This extra funding is now making a difference in our schools. It means more teachers and more resources.
However, the federal government has now announced that it will not fund the final two years of this agreement, the crucial years where two-thirds of the funds were to be delivered.
Not having this funding will make it harder for ACT schools to implement their plans for improving our schools. Those plans include:
• reducing class sizes
• expanding literacy and numeracy programs
• increasing the individual attention and support for students at risk
• providing greater assistance to students with disabilities or special needs.
Please help us tell the federal government that we want our children to have all the resources they need for a high quality education. Visit www.igiveagonski.com.au to find out more about the issue and to add your voice to the call for needs-based funding across Australia.